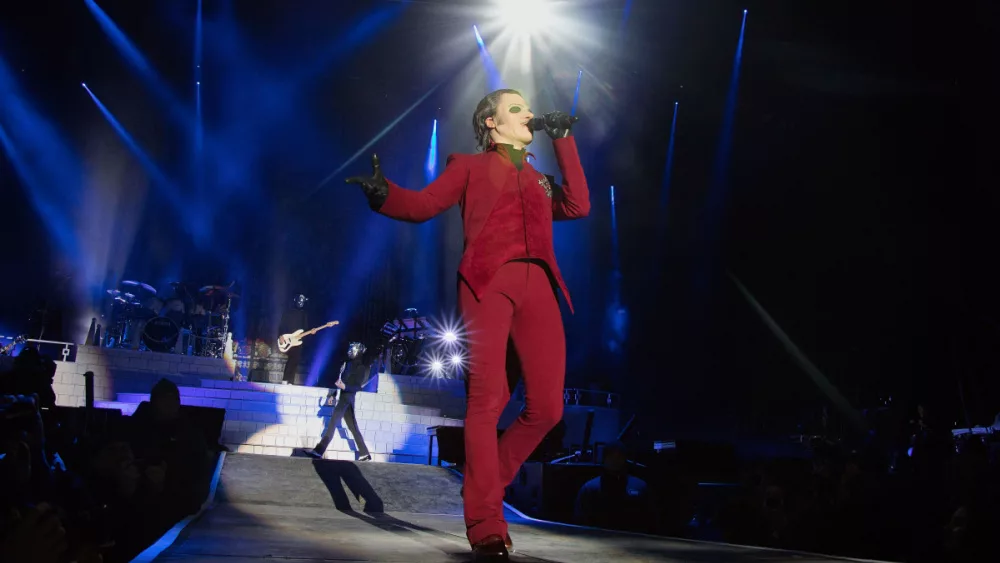 GHOST's "Mary On A Cross" single has officially earned the band their first platinum record in the United States. The TikTok smash was certified platinum by the RIAA (Recording Industry Association Of America) for accumulating one million certified units (according to the RIAA, one equivalent song unit is equal to a single digital song sale, or 150 on-demand audio and/or video streams).
"Mary On A Cross" was originally released as a two-track single in 2019 (alongside "Kiss The Go-Goat"), debuting at No. 90 on the chart with six million U.S. streams and 1,000 downloads sold. The track picked up traction after a TikTok user used a slowed down version of the song to soundtrack a short video about the Netflix show "Stranger Things," and since then the hashtag #maryonthecross has amassed over one billion TikTok views. The song has been used to soundtrack tens of thousands of videos on the platform.
"Mary On A Cross" became the fourth GHOST single to achieve gold status in 2022, after "Cirice" (from GHOST's third album, 2015's "Meliora"),"Dance Macabre" (from 2018's "Prequelle") and "Square Hammer" (from 2016's "Popestar" EP) were also certified gold.
Editorial credit: L Paul Mann / Shutterstock.com